Model is 5'11" and weighs 190lbs wearing size Large
Product Details + -

PRODUCT DESCRIPTION

Look & Feel Like A Superhero.

The QUEEN Premium Joggers will act as your ultimate suit whilst you workout and roam your city. Premium Fabric offers flexibility, support and confidence for improved performance.

Engineered with your favorite superhero in mind, these joggers are designed to make a bold statement to the world and enhance specific muscle groups, accentuating your physique with unique fabric shading and supportive stretch.

HIGHLIGHTS

Premium High Quality Material
Ankle Velcro Adjustable Cuffs
Superhero Inspired Design
Form Fitting Muscular Enhancing Shape
Reflective Logo

MATERIALS & WASHING

Elastane, polyester & cotton 
Machine wash cold
Hang dry
We recommend washing and drying this inside-out.

Reviews + -

Shipping + -

**Please determine which type of gear you've ordered from the options below

 

SUPER SUITS: 

Super suits  are Built to Order and assembly begins immediately upon your order confirmation. 

Just like the hero who emerges triumphant through trial and tribulation, your suit will stand as testament to your strength and endurance.

Instead of stocking certain models, we custom make every suit. This will take around 2-3 months from the date of launch (check each product page for an exact shipping date of that product) and requires the hard work by man and machine to forge your individual suit.

Every SUPERX suit is built for its hero. Customized for you.

GADGETS, ORIGIN/REBIRTH & NON HERO COLLECTIONS: 

These items are available for immediate shipping and usually ships within 24 hours of your order.

SHIPPING TIME ONCE ITEM IS SHIPPED

Once your item is shipped and you receive a tracking number, your order should arrive within 3-5 business in the USA and 14-20 days internationally depending on your location. We use carriers such as UPS, USPS & DHL.

Refunds & Exchanges + -

If you have a need to consider refunds and returns, you likely ordered a product from us which means we owe you a THANK YOU! Nothing is more important to us than customer satisfaction and we promise to do our very best to deliver amazing products and even better customer service. Hiccups do happen and with that said, here are some things you'll need to know.




SIZING EXCHANGE POLICY

Got the wrong size? It's okay! If you happen to order a size that doesn't fit, we offer free sizing exchanges as long as the tag is still attached, there are no damages and the product is unwashed. Simply contact us at support@superxapparel.com or contact us via our CONTACT US page, we will then send instructions.




REFUND POLICY

Yep, returns happen and we completely understand. In order to be eligible for the refund, the item(s) received:

Unopened and still in original packaging, all tags attached and no signs of wear
Product is damaged upon delivery

Please email support@superxapparel.com for any additional questions!




ORDER CANCELLATION POLICY

You may cancel an order at any time prior to the shipment of your order, no questions asked. If you have already received a shipping confirmation with a tracking number, we are not able to cancel your order as it's already been shipped.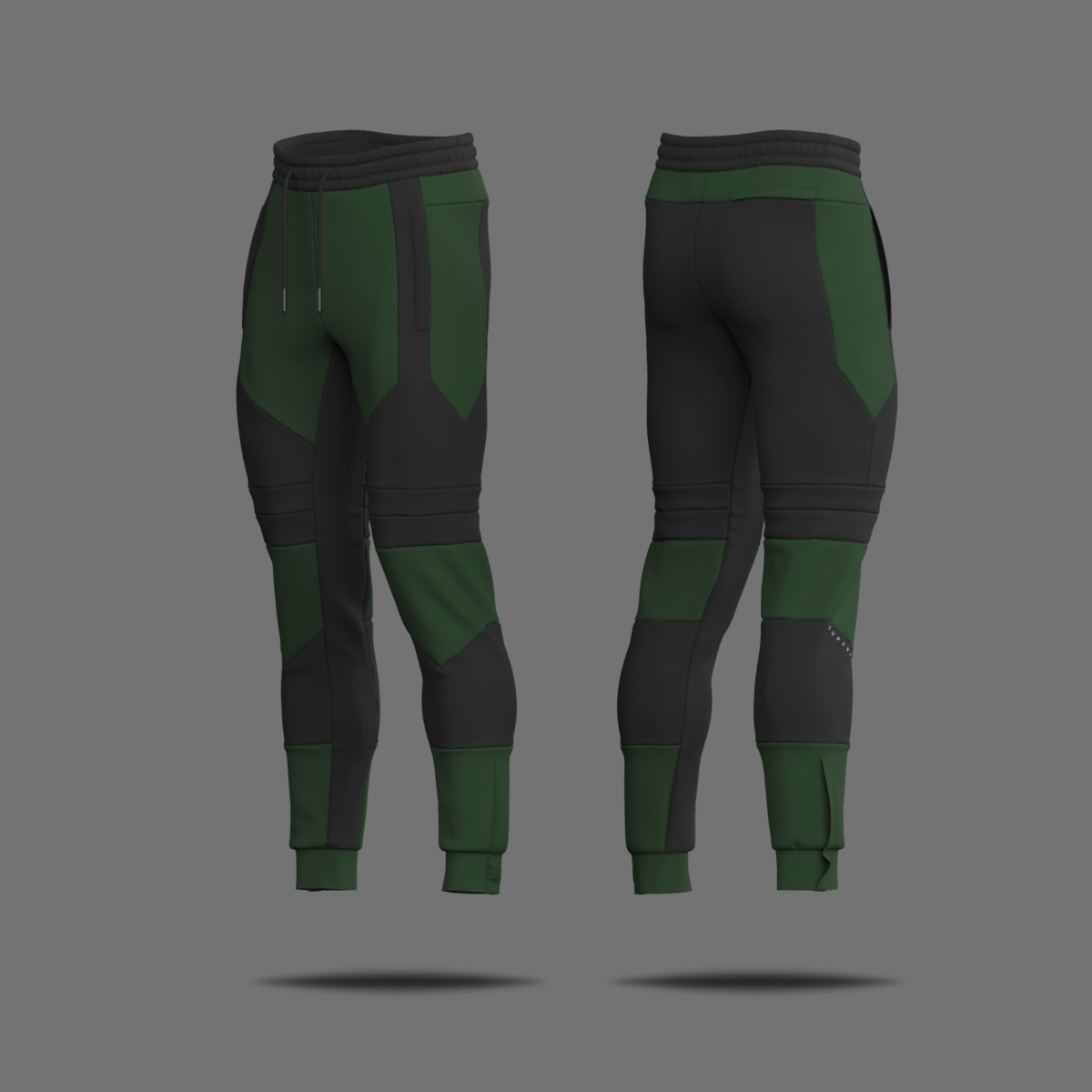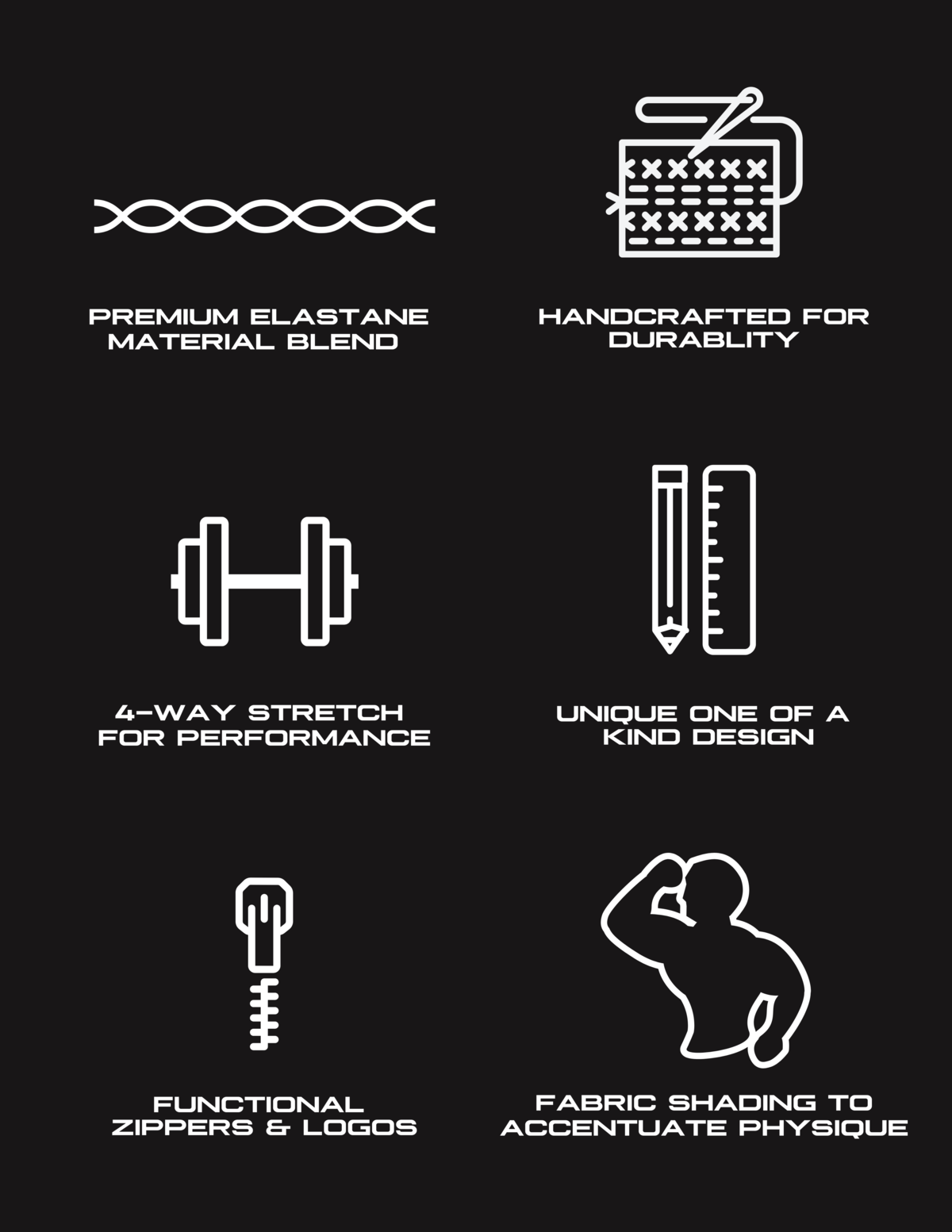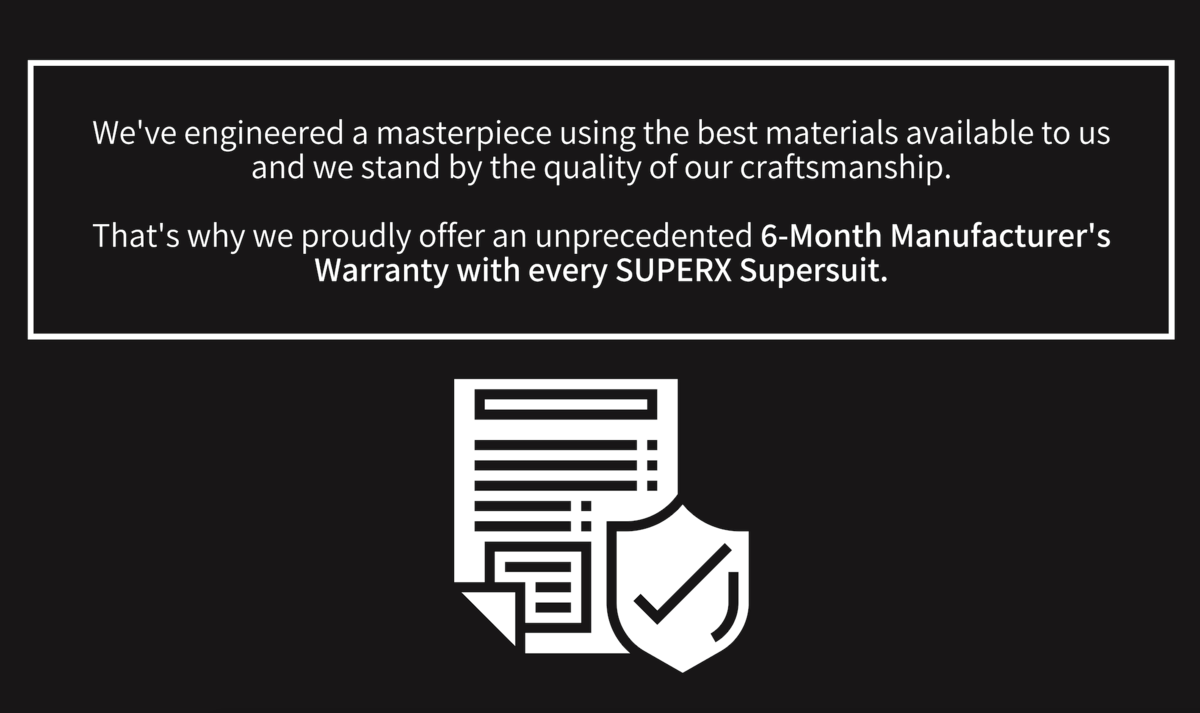 Q: What does 'Built to Order' mean?
All of our premium super suits are built to order which means assembly begins immediately upon purchase. Each suit is handcrafted for the customer custom for them.

Q: When will the QUEEB begin shipping?
Final assembly and quality check will begin December 1st and all suits will be dispatched December 31st or earlier.
.
Q: Why are there 'Limited Supplies'?
Our current capacity only allows us to produce 200 suits total which means each suit is apart of a limited edition batch with an assigned Certificate of Authenticity and a special # marked on each hoodie.

Q: Can I cancel my order and receive a refund?
You are eligible for a full refund at any point of the process and your suit will be given to the next on the waitlist.


Q: Which countries do you ship to?
We ship worldwide!


Q: What warranty do you offer?
We offer a full 6 month warranty. If any part of the supersuit fails because of how it was made, we will repair or replace it, free of charge.